Philips - 2200 Fully Automatic Espresso Machine with Classic Milk Frother Matte Black - EP2220/14
Philips - 2200 Fully Automatic Espresso Machine with Classic Milk Frother Matte Black - EP2220/14
Model Number: PHIL-EP2220-14
Web Code: 075020086181
Free Delivery Over $99*
Delivery estimates are calculated by taking the estimated shipping date and adding the transit time.
Have questions? Your phone number is never stored.
Description
2 Delicious coffees from fresh beans, with ease!
Enjoy the delicious taste and aroma of coffee from fresh beans, at the perfect temperature, thanks to our intelligent brewing system. The classic milk frother allows you to create a silky smooth cappuccino or latte macchiato with ease.

Includes measuring scoop, water hardness test strip, AquaClean filter, and grease tube.
Delicious milk froth thanks to the classic milk frother

Easy selection of your coffee with intuitive touch display

Adjust aroma strength and quantity via My Coffee Choice

Easily adjust to your taste with 12-step grinder levels

The perfect temperature, aroma & crema cup after cup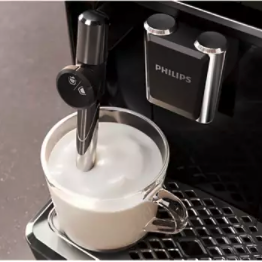 DELICIOUS MILK FROTH THANKS TO THE CLASSIC MILK FROTHER
The Classic Milk Frother dispenses steam, allowing you to easily prepare silky smooth milk froth for your cappuccino. What's more? With only two parts, the Classic Milk Frother is also easy to clean.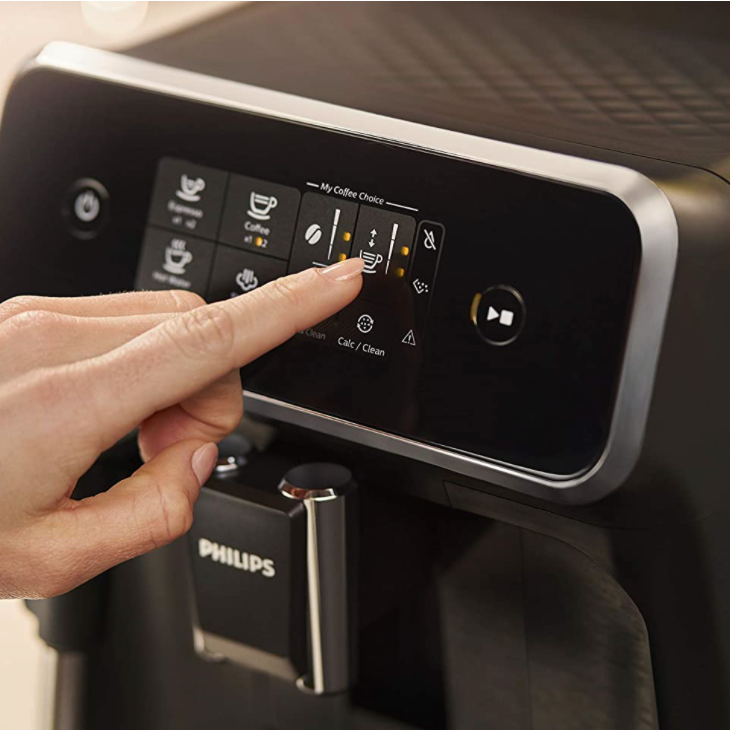 EASY SELECTION OF YOUR COFFEE WITH THE INTUITIVE DISPLAY
The irresistible taste and aroma of coffee from fresh beans is just one touch away. Our intuitive touch display allows you to easily select your favourite coffee. Also adjust the strength and quantity of your beverage with the My Coffee Choice menu. Easily choose from three different settings to suit your preferences.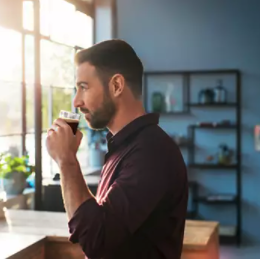 THE PERFECT TEMPERATURE, AROMA AND CREMA CUP AFTER CUP
The Aroma Extract system intelligently strikes the optimum balance between brewing temperature and aroma extraction by keeping the water temperature between 90 and 98°C, while regulating the water flow rate, so you can enjoy delicious coffees.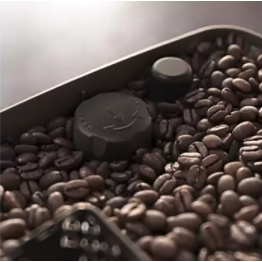 EASILY ADJUST TO YOUR TASTE WITH 12-STEP GRINDER LEVELS
Our durable ceramic grinders can be adjusted in 12 steps, so you can turn your beans into anything from ultra-fine powder to coarse grindings.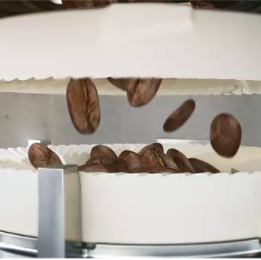 20,000 CUPS OF FINEST COFFEE WITH DURABLE CERAMIC GRINDERS
Our grinders are 100% pure ceramic: extremely hard and precise, so you can enjoy fresh aromatic coffee, for at least 20,000 cups.
EASY CLEANING THANKS TO FULLY REMOVABLE BREW GROUP
The brew group is the heart of every fully automatic coffee machine, and should be cleaned regularly. The removable brew group allows you to clean it thoroughly just by rinsing it under the tap. For your convenience, you can put the milk system, drip tray and the coffee ground container in the dishwasher. This will save time and ensure a hygienic cleaning.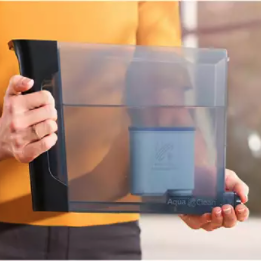 UP TO 5000 CUPS WITHOUT DESCALING THANKS TO AQUACLEAN
By changing the filter after being prompted by the machine, you will not need to descale your machine for up to 5000 cups, while enjoying clear and purified water.
Specs
Warranty / Certifications
Philips is shipped free across Canada on orders over $99. Philips with their industry leading Philips Airfryer, pasta maker, electric grills and much more is the perfect choice for home cooks in Canada. The Airfryer with it's patented Rapid Air Technology provides the greatest fryer results. You can fry, grill, roast and even bake all with one appliance!