Kuvings - Whole Slow Juicer - EVO820GM
Model Number: KUV-EVO820GM
Web Code:
Free Delivery Over $99*
Delivery estimates are calculated by taking the estimated shipping date and adding the transit time.
Have questions? Your phone number is never stored.
Description
Get the most from your juicer with the EVO820. With its 3.2-inch feed chute and two-way flip gate, the EVO820 is our widest and most innovative household juicer to date. The 4-in-1 juicer extracts fresh juice, creates thick smoothies, and produces velvety sorbets and nut milks. It's easy to juice a variety of ingredients with the new flip gate design—just drop and juice. 
The new leather pattern design is stylish for premium quality. The front leather pattern and the streamlined body let you feel luxurious. Whether you create nut milk, wheatgrass shots, green smoothies, celery juice, or fruit sorbet, the EVO820 brings exceptional quality and taste to your active lifestyle.
3.2-inch wide mouth feed chute accommodates whole ingredients

Low-speed masticating technology eliminates heat & oxidation damage

Maximum nutrient preservation

Two-way flip gate effortlessly drops ingredients into the juicer & locks into place to create a smaller opening for leafy greens

Includes smoothie strainer for rich, creamy smoothies

Includes blank strainer for melt-in-your-mouth sorbets

Leather-like finish

Quiet 240-watt motor effortlessly crushes hard ingredients like root vegetables

Drip-free smart cap controls juice flow and helps to create mixed juices

BPA-free components protect juice from unwanted chemicals

Compact design fits under most kitchen cabinets

Includes strainer-cleaning tool and 2 additional brushes for quick cleanup

Includes a recipe book for inspiration.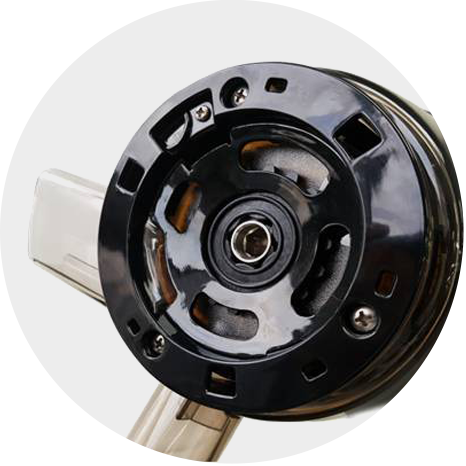 Stronger
Upgraded Drum lid is improved by adding assembling point from '3' to '4', letting Drum set to be assembled stronger & more stabled.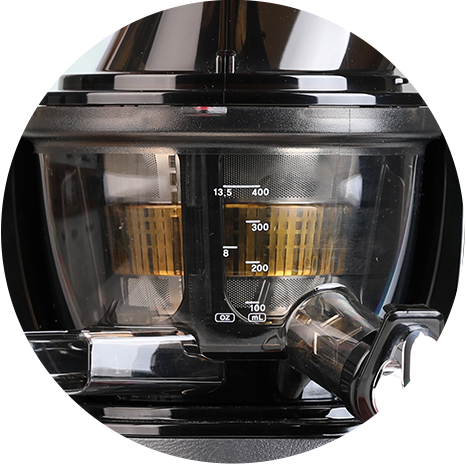 Upgraded
5th generation drum improves durability and expulsive power by changing the internal structure and combination of the juice strainer.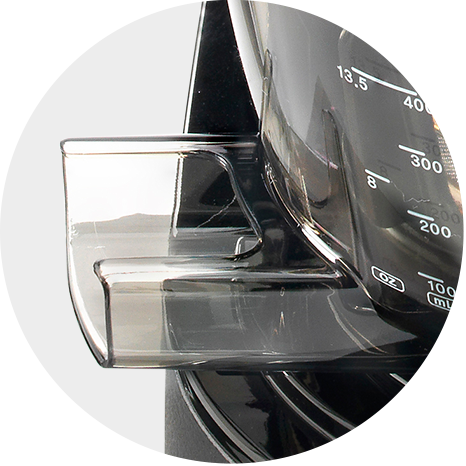 Easy Washing
The upper part of pulp outlet is opened, and the width is wider than the previous models letting fine residue to be cleaned up easily.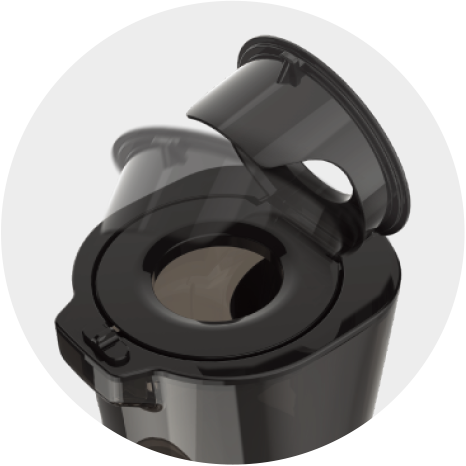 Safety
The flap gate system is designed to prevent children's small hands from entering feeding chute, and it is a universal design that can be used conveniently and safely to everyone.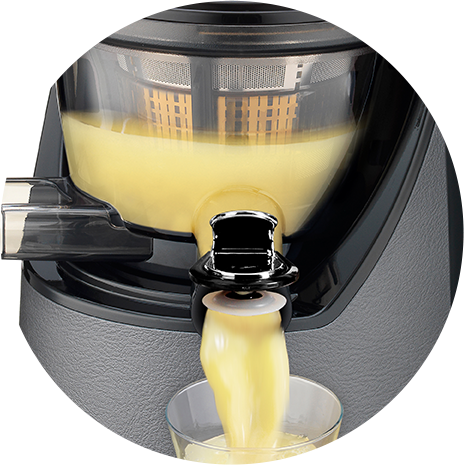 Useful
Optional Citrus Module can make peculiar citrus juice with texture of the fiber, customer can enjoy their favourite juice.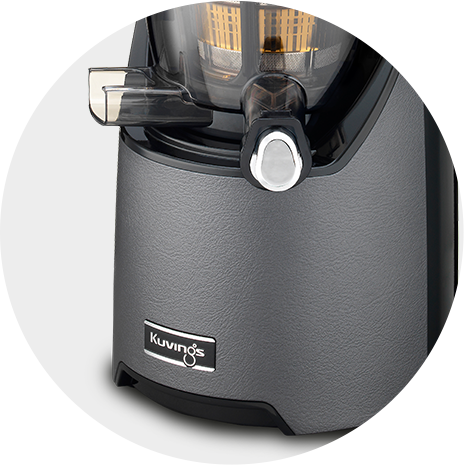 Eco-friendly
The container is made of Tritan that is free of environmental hormones(Bisphenol A), and the juicing mesh and screw are made of safe and durable ULTEM.
Specs
Warranty / Certifications
Kuvings is shipped free across Canada on orders over $99. Since 1978, Kuvings has been producing health-centric kitchen appliances such as their world famous slow juicers, which extract maximum nutrients from the fruits and vegetables being juiced, by utilizing a slow RPM to not damage or heat up the food.