DeLonghi - Livenza 6 QT All-in-One Programmable Multi-Cooker - CKM1641D
DeLonghi - Livenza 6 QT All-in-One Programmable Multi-Cooker - CKM1641D
Model Number: DEL-CKM1641D
Web Code: 044387166102
Free Delivery Over $99*
Delivery estimates are calculated by taking the estimated shipping date and adding the transit time.
Have questions? Your phone number is never stored.
Description
No matter your meal preference, the programmable all-in-one De'Longhi Livenza Multi Cooker makes it easy to prepare a variety of one-pot family meals with its range of cooking modes. Craft delicious dishes with absolute precision, sure to impress family and friends.
The most difficult ingredient to find for any weeknight recipe is time. Enter the Livenza Multi Cooker—one multifunctional pot that crafts delicious meals with absolute precision, allowing you to focus on what matters most. This all-in-one countertop multitasker cooks rice, steams, browns, sautés, bakes and even slow cooks complete dishes with unmatched accuracy in temperature and timing. When one programmable cooker performs all the functions you need for your favourite recipes, you don't have to adjust them or stay home to monitor the progress.
Enjoy the flexibility of not having to worry about overcooking. Cook mode stops and automatically engages Keep Warm mode for up to 12 hours, so your meals are ready when you are. You'll never have to use your stove or full-size oven again to enjoy a juicy roast, the perfect stir-fry, precisely steamed vegetables and earthy soups any night of the week. With 24-hour programmability, self-regulating precision and an intuitive, easy-to-read LCD display, you'll know exactly what's cooking and when it will be ready. Having the versatility to cook meals all in one dishwasher-safe pot also simplifies your cleanup. Craft your meals with precision and quality. With this all-in-one De'Longhi Livenza Multi Cooker, you'll be sure to impress family and friends.
Keep Warm mode for up to 12 hours
Keep warm without overcooking
Easy, intuitive design
Precision cooking control
Easy-to-read LCD display
24-hour programmability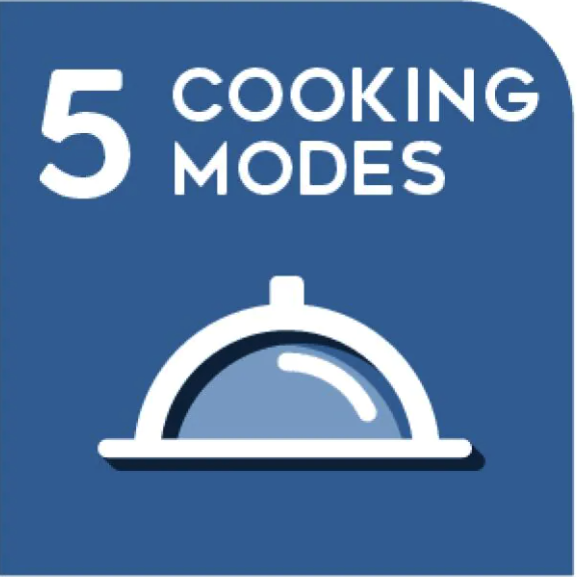 All-in-One Versatility
Select from brown & saute, steam, rice, bake and slow cook to craft the most flavourful, perfectly cooked dishes.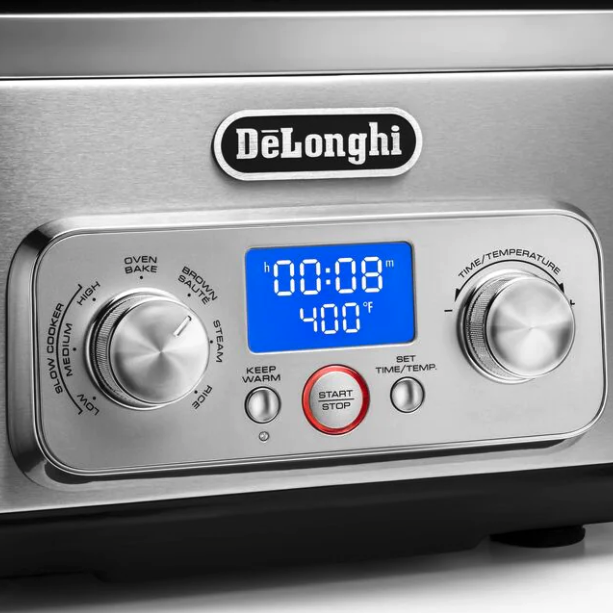 Easy & Intuitive Design
Eliminate the guesswork with 24-hour programmability at the touch of a button with illuminated temperatures and times.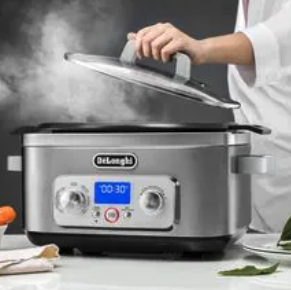 Precision Cooking Control
TrueTemp technology guarantees the best results with intelligently regulated timing and temperature settings.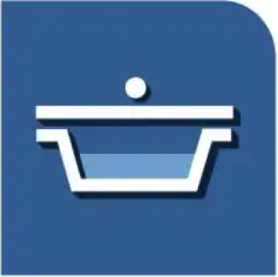 Keep Warm Without Overcooking
The Livenza All-in-One Programmable MultiCooker automatically switches from Cook mode to Keep Warm mode, so your meal is ready to eat when you are.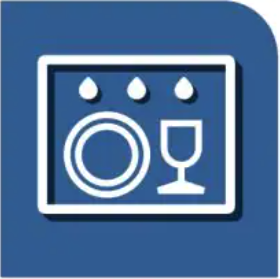 Easy Cleanup
With no need for additional pots and pans, you have only one dishwasher-safe pot to clean.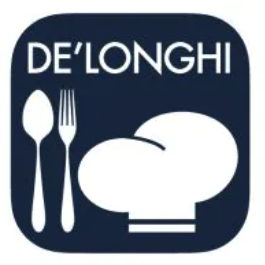 Exclusive Recipe App
Add more variety to family meals and busy lifestyles with 50 recipes designed exclusively for this multicooker.
Specs
Details
24 Hour Programmable Timer
Warranty / Certifications
Delonghi is shipped free across Canada on orders over $99. Founded in Italy in 1902, The Delonghi Group is present in 33 countries with direct commercial subsidiaries and sells its product to countries all over the world, remaining committed to creating innovations that bring convenience and style into every customers' home making the everyday better.