DeLonghi - Alicia Electric Moka Pot Coffee Maker - EMK-6
DeLonghi - Alicia Electric Moka Pot Coffee Maker - EMK-6
Model Number: DEL-EMK-6
Web Code: 044387255462
Free Delivery Over $99*
Delivery estimates are calculated by taking the estimated shipping date and adding the transit time.
Have questions? Your phone number is never stored.
Description
A compact way to get your daily shot, the DeLonghi Alicia Electric Moka espresso maker satisfies the dueling needs for convenience and caffeine. Because it is outfitted with a cool-touch base, the Alicia goes anywhere you can plug it in. The sturdy aluminum boiler is built for frequent use, and the container is transparent to let you track the brewing progress. The boiler automatically shuts off to prevent overheating and keeps your coffee warm for up to 30 minutes. The Alicia also automatically switches off when you remove the coffee-maker from the base. Additional helpful features include an indicator light, a cool-touch handle, and a swiveling base and the Alicia churns out 3 to 6 cups of espresso.
Goes anywhere you can plug it in
Sturdy aluminum boiler
Transparent to let you track the brewing progress
Automatic shut-off feature
Keeps coffee warm for up to 30 minutes
Cool-touch handle
Swivel base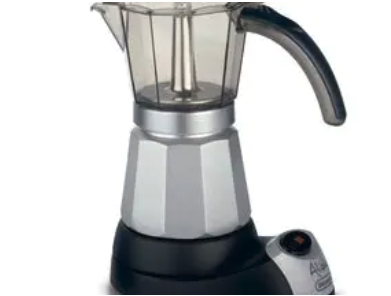 Moka Process
The Italian way to make authentic espresso.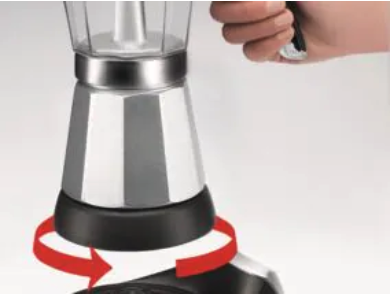 Transparent Container
Easily monitor the entire brewing process. It's durable and easy to clean.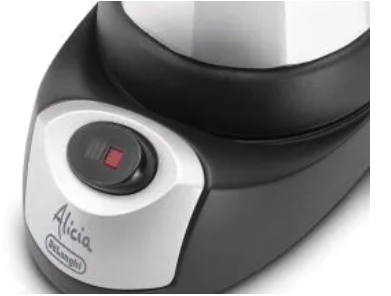 Safety Automatic Shut-Off
Your espresso will never burn or overflow and the keep-warm function keeps espresso hot for 30 minutes.
Specs
Warranty / Certifications
Delonghi is shipped free across Canada on orders over $99. Founded in Italy in 1902, The Delonghi Group is present in 33 countries with direct commercial subsidiaries and sells its product to countries all over the world, remaining committed to creating innovations that bring convenience and style into every customers' home making the everyday better.