DeLonghi - 3-in-1 Specialty Brewer with certified SCA Golden Cup drip coffee, Over Ice and Pour Over brewing methods, in glass - ICM17270
DeLonghi - 3-in-1 Specialty Brewer with certified SCA Golden Cup drip coffee, Over Ice and Pour Over brewing methods, in glass - ICM17270
Model Number: DEL-ICM17270
Web Code: 044387172103
Free Delivery Over $99*
Delivery estimates are calculated by taking the estimated shipping date and adding the transit time.
Have questions? Your phone number is never stored.
Description
SCA Golden Cup Certified!
The De'Longhi 3-in-1 Specialty Coffee Brewer offers three precise ways to brew. A consistently perfect drip-style brew is guaranteed with delicious Golden Cup brewing. Over Ice delivers bold, balanced and flavourful iced coffee thanks to a proprietary process that brews all the flavours without getting watered down. Pour over connoisseurs can enjoy a consistent cup of smooth coffee every time with an automated pulsing brew cycle and a shower head for perfectly even extraction.

Ethiopia, Colombia, Panama or Sumatra. In order to taste the nuances of single origin beans or masterly roasted blends, discover the quick and easy to use 3-in-1 Dual Master Brewer with Pour Over from De'Longhi. With three automated, precise brewing methods, you can choose from full-bodied Golden Cup coffee certified by Specialty Coffee Association, or brew coffee over ice to lock in the flavours and aromas. Enjoy an even extraction of the pour-over function with a shower head and automated pulsing brew cycle. Just choose your fresh coffee beans and unlock the best with this Dual Master Brewer from De'Longhi.
3 in 1 function: SCA golden Cup; Brew Iced Coffee in carafe; Pour Over with shower head
8 cup / 42 oz capacity
Glass carafe
Manual control
Warming plate up to 60 minutes
Descaling alarm
Water level indicator
1 hour auto shut-off
Water filter
Borosilicate glass carafe
Paper coffee filter
BPA free parts intended to come in contact with food
Ultimate Convenience: 3 Ways to Brew
Bring out the true flavour of your beans with breakthrough technology that gives you the choice to brew premium drip-style coffee, a gourmet pour over cup or a bold brew Over Ice.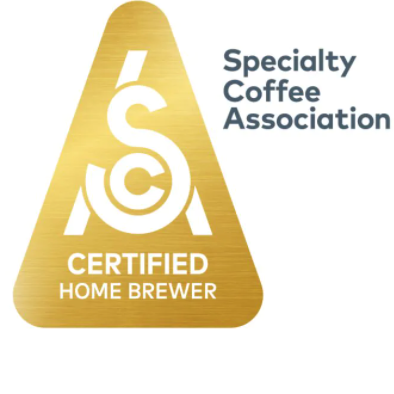 SCA Golden Cup Certified
The 3-in-1 Specialty Brewer meets rigorous testing requirements by the Specialty Coffee Association, guaranteeing a consistently perfect drip-style brew, automatically.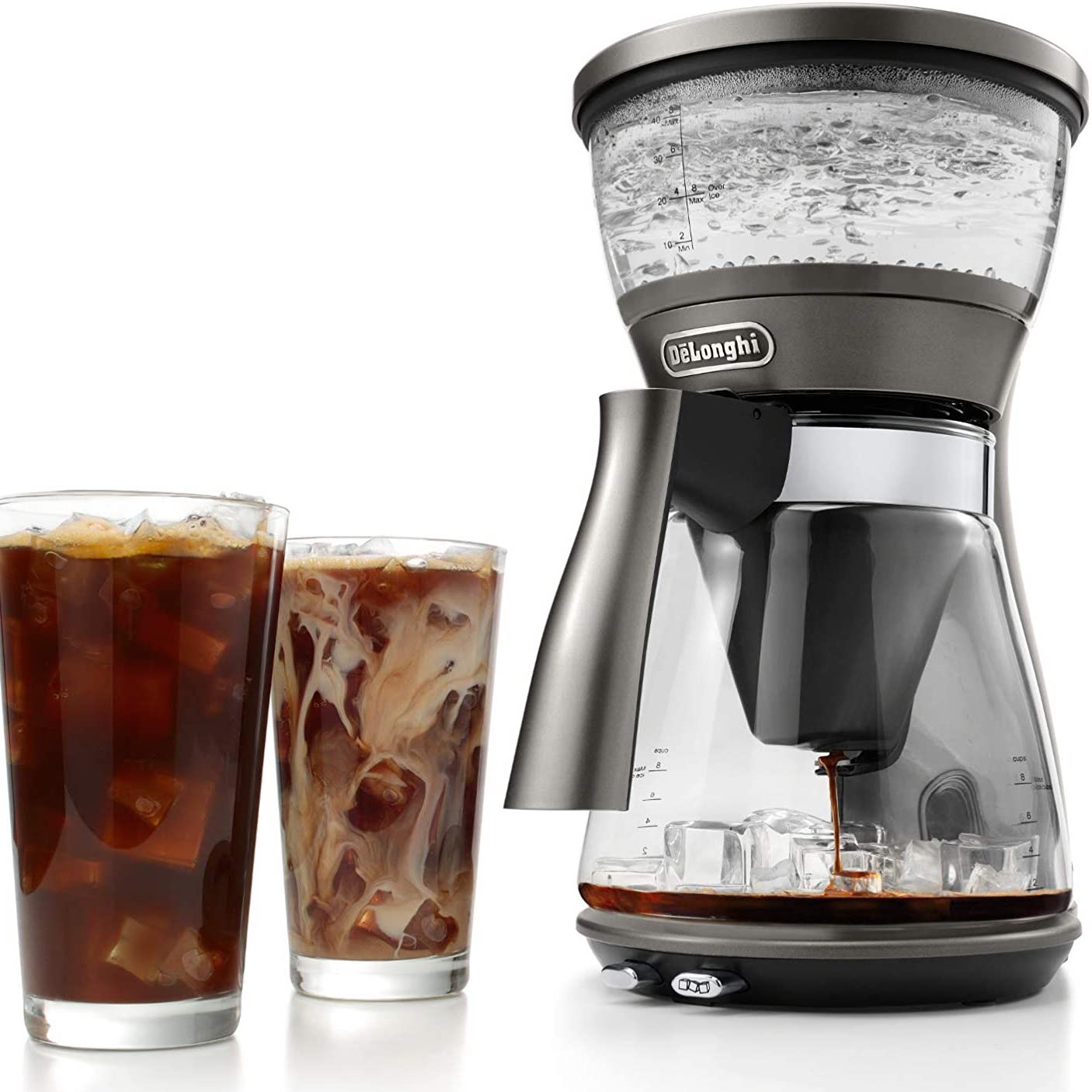 Over Ice for Full-Bodied Coffee
A first of its kind - Over Ice - feature uses a proprietary process to brew smooth, full-bodied coffee over ice so it's never watered down.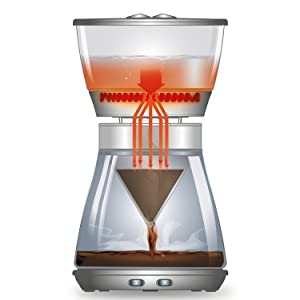 Pour Over with Pulsing Shower Head
The barista-style, pour over shower head brewing method unlocks coffee's full potential by evenly dispersing water over the grounds for maximum saturation.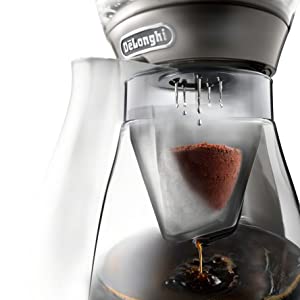 Barista-Quality Coffee in Minutes
Enjoy your coffee in minutes with sophisticated technology that brews with consistent quality cup after cup, automatically.
Specs
Warranty / Certifications
Delonghi is shipped free across Canada on orders over $99. Founded in Italy in 1902, The Delonghi Group is present in 33 countries with direct commercial subsidiaries and sells its product to countries all over the world, remaining committed to creating innovations that bring convenience and style into every customers' home making the everyday better.