Circulon - 10 Pc SteelShield C-Series Tri-Ply Clad Nonstick Cookware Set - 30012
Circulon - 10 Pc SteelShield C-Series Tri-Ply Clad Nonstick Cookware Set - 30012
Model Number: CIRC-30012
Web Code: 51153300127
Free Delivery Over $99*
Delivery estimates are calculated by taking the estimated shipping date and adding the transit time.
Have questions? Your phone number is never stored.
Description
Cooks Like Steel, Cleans Like Nonstick
Designed for the way you cook today, tri-ply clad stainless steel cookware with SteelShield technology features steel peaks to protect the nonstick grooves so you never have to worry about scratched nonstick again. Easy-to-clean flat rivet system provides an amazingly smooth cooking surface, and tri-ply clad construction heats up quickly to reduce hot spots on any cooktop, including induction. Plus, SteelShield nonstick is completely metal utensil safe. To prove it, we even included a pair of stainless steel utensils in the set! Cooks like clad, cleans like nonstick. Circulon SteelShield gives you the best of both worlds.
SET INCLUDES: 1.5-quart saucepan with lid, 3-quart saucepan with lid, 8-quart stockpot with lid, 4-quart saute pan with helper handle and lid, 8.5-inch frying pan, 12.5-inch frying pan, 13-inch slotted turner, and 13-inch solid scraping spoon.
METAL UTENSIL-SAFE FRY PAN: Circulon's steel peaks protect the nonstick grooves, so you don't have to worry about scratched nonstick. Metal utensils. Bring it on.
STAY-COOL HANDLES: Beautifully crafted and cleverly designed handles on the pots and pans are double-riveted to cook without worry.
TOUGH AND DURABLE: Built-to-last stainless steel cookware set performs beautifully and looks great from counter to stove to oven to table.
VERSATILE PERFORMER: High performance nonstick pots and pans feature an extra thick induction base, are oven safe to 500°F, and dishwasher safe for quick, convenient, cleanup.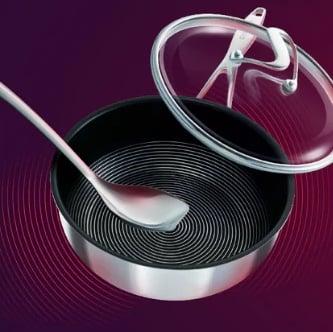 WHAT IS STEELSHIELD
A hybrid cookware that's built for maximum durability. Stainless steel rings protect the nonstick surface for cookware that's completely metal-utensil safe and built for bold cooking.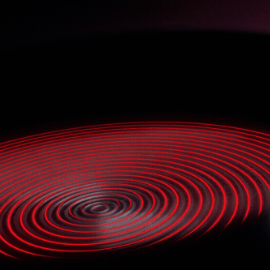 STEELSHIELD TRI-PLY CLAD
A premium, hybrid clad cookware collection constructed with three layers of stainless steel and aluminum for the best heat conduction and control, and the SteelShield surface that extends up the sidewalls. This unique design is built for bold cooking.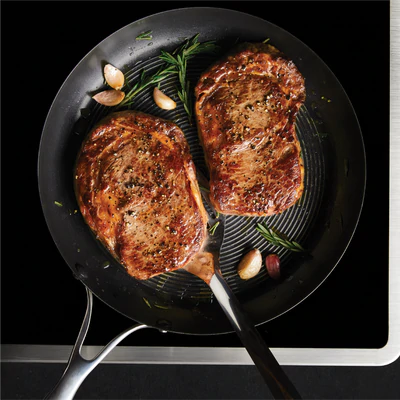 COOK FROM SCRATCH WITHOUT THE SCRATCHES
Durability at its best. No more flaking nonstick. Your scallops should be delicate, not your nonstick. Cook without limits. Elevate your everyday cooking and get better tasting results. Your ingredients never had it so good. Thick, stainless steel base creates even heat for no hot spots.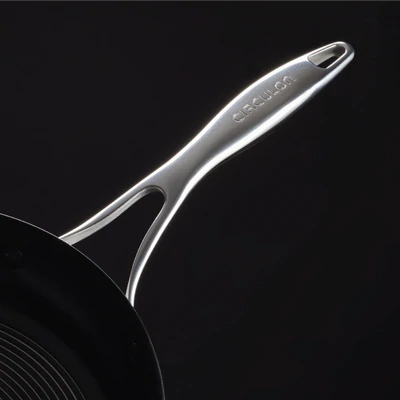 STYLISH STAY-COOL HANDLES
Beautifully crafted and cleverly designed. Cook without worry using our stay-cool handles.
Specs
Details
Cookware 500°F / Lid 350°F
Dual Riveted Hollow Core Cast Stainless Steel
Tempered Glass & Stainless Steel
Warranty / Certifications
Circulon is shipped free across Canada on orders over $99. Circulon is innovative, revolutionary cookware and kitchenware developed and designed to streamline the cooking process from start to finish, prep to cleanup. Everyday life has enough curves and corners, angles and edges. Trust Circulon to keep designing and delivering cookware and kitchenware solutions to restore the balance.