Boker - Plus Tenshi Brass Pocket Knife - 01BO328
Model Number: BOKE-01BO328
Web Code: 788857756447
Free Delivery Over $99*
Delivery estimates are calculated by taking the estimated shipping date and adding the transit time.
Have questions? Your phone number is never stored.
Description
With the Boker Plus Tenshi, Japanese knifemaker Kansei Matsuno has designed another extremely slender gentleman's knife in which he combines Far Eastern style elements with modern construction methods and materials. The compact dimensions of the slightly curved pocket knife are the perfect compromise between pocket suitability and versatility. The modified Tanto blade made of VG-10 with an impressive hairline finish can be operated comfortably thanks to the thumb stud and ball bearing, while a proven linerlock takes over the locking function. The decorative handle scales are made of brass, so that a unique patina forms on them over time. Supplied with a removable deep-carry clip (tip-up/r) and a high-quality nylon case for storage.
VG-10 Tanto blade with hairline finish

Thumb stud opener
Linerlock
Brass handle scales
Removable deep-carry clip
Includes nylon case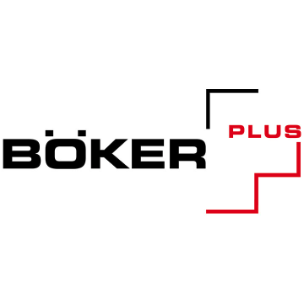 Böker Plus
In close cooperation with renowned international designers we develop and test modern utility knives and gentleman pocket knives with a stylish appearance as well as functional tactical knives for the professional user. Boker Plus knives are innovative in terms of function and design, as well as guaranteed for everyday use. Conception, design and construction are carried out in Solingen, and production takes place in Europe, the USA and Asia.
Kansei Matsuno
The Japanese Knife Maker Kansei Matsuno is a master of his craft, and his designs undoubtedly have their own style. He has been making Knives since 1992 and exhibited his designs for the first time at the Seki Outdoor Knife Show just one year later. The skillful combination of Japanese style elements with the features of modern Pocketknives convinced us right away. The mostly slim and lightweight constructions, together with the straightforward designs and the classic Japanese blades make extremely elegant Knives for everyday use.
Specs
Warranty / Certifications
Boker is shipped free across Canada on orders over $99. Boker Knives of Solingen, Germany has been producing knives and tools for over a century and today they are one of the foremost knife makers in the world.