Boker - Plus Kwaiken Compact Flipper Marble Carbon Pocket Knife - 01BO231
Boker - Plus Kwaiken Compact Flipper Marble Carbon Pocket Knife - 01BO231
Model Number: BOKE-01BO231
Web Code: 788857743065
Free Delivery Over $99*
Delivery estimates are calculated by taking the estimated shipping date and adding the transit time.
Have questions? Your phone number is never stored.
Description
The Boker Plus Kwaiken Compact by Lucas Burnley, designed as a titanium frame lock, is shorter and considerably lighter than the standard version, but still convinces with almost unchanged grip strength. The front handle scale is made of wild carbon fibre, while the rear scale is made of titanium and has a diagonal texturing while the spacer with integrated lanyard hole is also made of titanium. The finely satin-finished blade in D2 opens as usual on ball bearings via flipper, a Hinderer Lock-Stop acts as overstretch protection for the lock. With convertible deep carry clip (tip-up/l-r) and high-quality nylon case for storage.
Wild carbon fibre front handle scale

Titanium rear scale
Satin-finished D2 blade
Includes clip and nylon case
Böker Plus
In close cooperation with renowned international designers we develop and test modern utility knives and gentleman pocket knives with a stylish appearance as well as functional tactical knives for the professional user. Boker Plus knives are innovative in terms of function and design, as well as guaranteed for everyday use. Conception, design and construction are carried out in Solingen, and production takes place in Europe, the USA and Asia.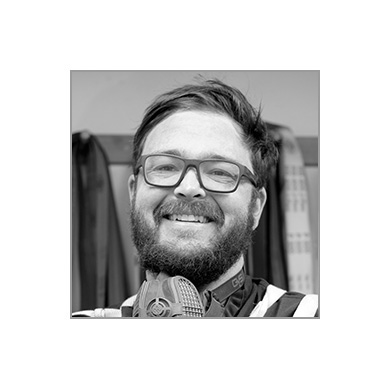 Lucas Burnley
Lucas Burnley of Oregon has been a full-time custom knifemaker and designer since 2003. His distinctive knives blend clean, modern lines with tactical origins - a style Lucas identifies as Post-Tactical. His designs for fixed blades and pocket knives are both playful and sophisticated and often incorporate subtle neo-Japanese elements. Above all he believes that utility shouldn't come at the cost of beauty. In addition to Pocketknives and handy Fixed Blades, he also designs his own accessories.
Specs
Warranty / Certifications
Boker is shipped free across Canada on orders over $99. Boker Knives of Solingen, Germany has been producing knives and tools for over a century and today they are one of the foremost knife makers in the world.