Boker - Plus Kaizen Green Canvas Micarta Pocket Knife - 01BO391
Boker - Plus Kaizen Green Canvas Micarta Pocket Knife - 01BO391
Model Number: BOKE-01BO391
Web Code: 788857756362
Free Delivery Over $99*
Delivery estimates are calculated by taking the estimated shipping date and adding the transit time.
Have questions? Your phone number is never stored.
Description
The popular Boker Plus Kaizen convinces in this version supplied with slightly contoured handle scales made of olive green canvas micarta, while the blade and the clip are coated black. The bronze-coloured lanyard hole and the ring around the blade axle screw set additional visual accents. The resulting colour contrast is reminiscent of the hardships of exploratory expeditions long ago. The Japanese term kaizen is made up of the syllables kai (change) and zen (for the better) and describes the continual striving for improvement. Perfection becomes a temporary phenomenon and is merely an intermediate goal in the constant process of change.
As an elegant gentleman's knife, the Boker Plus Kaizen captures the spirit of the times and convinces with clever detailed solutions. Modesty as a sign of true greatness is perfectly embodied by the minimalist flipper, which visually almost merges with the slender knife and is nevertheless highly functional thanks to the jimpings. The ball-bearing D2 blade works its way through everyday cutting tasks with stoic calm and always finds its way back to its core with the help of the reliable linerlock. The decorative blade axle screw is the visual starting point of the Gentleman's Folder as a symbol of change in form and function and leads into the straight lanyard hole at the end of the handle. The textured micarta handle lies comfortably in the hand and is supplied with a practical deep-carry clip (tip-up/r) and a high-quality nylon pouch for storage.
Slightly contoured handle
Lanyard hole
Flipper
Handle scales made of olive green canvas micarta
Supplied with practical deep carry clip
D2 ball bearing blade

Linerlock
Lanyard hole
Fits comfortably in the hand
Includes high-quality nylon pouch for storage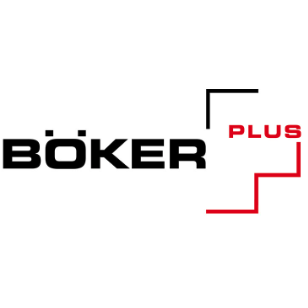 Böker Plus
In close cooperation with renowned international designers we develop and test modern utility knives and gentleman pocket knives with a stylish appearance as well as functional tactical knives for the professional user. Boker Plus knives are innovative in terms of function and design, as well as guaranteed for everyday use. Conception, design and construction are carried out in Solingen, and production takes place in Europe, the USA and Asia.
Specs
Warranty / Certifications
Boker is shipped free across Canada on orders over $99. Boker Knives of Solingen, Germany has been producing knives and tools for over a century and today they are one of the foremost knife makers in the world.