Boker - Abolito Gemini G10 Pocket Knife - 01BA003
Model Number: BOKE-01BA003
Web Code: 598364779
Free Delivery Over $99*
Delivery estimates are calculated by taking the estimated shipping date and adding the transit time.
Have questions? Your phone number is never stored.
Description
Even though it has never been in the limelight, the Gemini Folder has been a fixture of the Boker product range for many years. As the latest addition to our Boker Plus label, we presented the ultra-modern Gemini NGA. With the Arbolito Black G10, the design can truly prove its versatility. With handle scales of black G10 with the typical milled Arbolito pattern, the Gemini G10 is without a doubt a modern classic. Solid steel plates with a liner lock form the strong basis of the build. The blade made from Böhler N695 combines corrosion resistance with excellent edge retention. The satin finish of the blade gives it an elegant look. The Gemini has a classic thumbstud for comfortable one-handed opening and does well as an elegant everyday knife and as a sturdy work knife. Without clip.
Black G10 scales

Milled Arbolito pattern
Solid steel plates
Liner lock
Böhler N695 blade
Corrosion resistant
Excellent edge retention
Satin finish
Classic thumbstud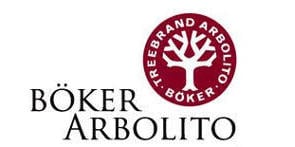 Böker Arbolito
In the Boker Arbolito Manufactory in Buenos Aires we are producing handmade high quality knives with the best materials, specially focused on hunting and outdoor knives with handle scales out of wood and stag. Either for professional use, sports and everyday carry or ambitious collectors, the traditional knives from Argentina are up to every task.
Specs
Warranty / Certifications
Boker is shipped free across Canada on orders over $99. Boker Knives of Solingen, Germany has been producing knives and tools for over a century and today they are one of the foremost knife makers in the world.