Ballarini - 11" Bologna Granitium Fry Pan - 75000-633
Model Number: ZWIL-75000-633
Web Code: 8003150486917
Free Delivery Over $99*
Delivery estimates are calculated by taking the estimated shipping date and adding the transit time.
Have questions? Your phone number is never stored.
Description
Be a better cook with Ballarini!
The Bologna non-stick granitium cookware features an ergonomic heat insulating soft touch handles for a perfect grip and the Thermopoint which indicates when the fry pan has reached the optimum frying temperature.
Ideal for healthy cooking with out use of oil or butter
High temperature resistant external finish, easy to clean
Non-stick coatings of superior quality & extremely long lasting
Dishwasher-safe
Oven-proof up to 160°C
Gas | Electricity Ring| Electricity | Radiant Plate| Induction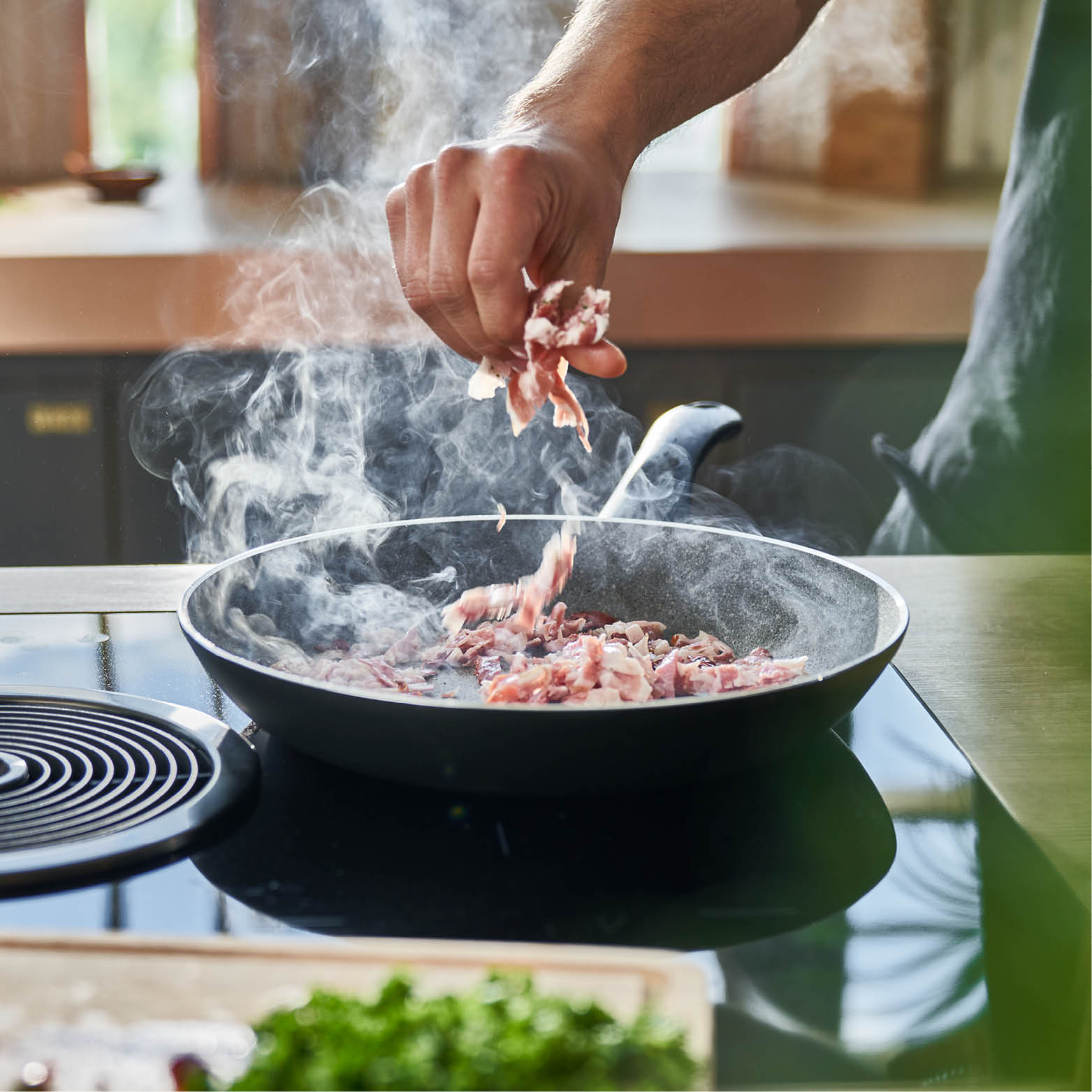 5-PLY NON-STICK COATING
Anyone who wants to eat healthily should ensure they have high-quality, long-lasting cookware. The thick-walled pan made of cold-forged pure aluminum with high-quality, five-layer, GRANITIUM non-stick coating enables low-fat frying.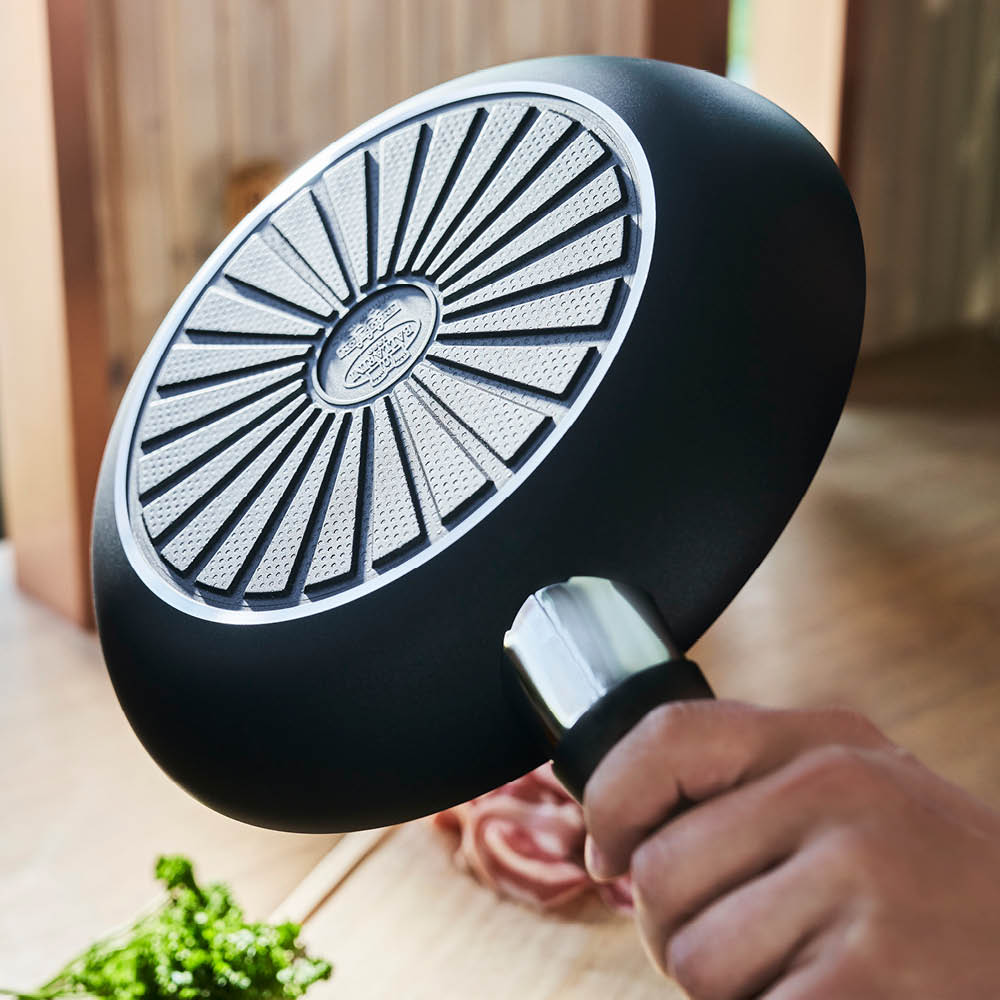 FOR ALL COOKTOPS
The 5-ply coated bimetal base, strong aluminum core, and robust steel sheathing heat up in no time. The pan is suitable for all types of stoves, including induction hobs.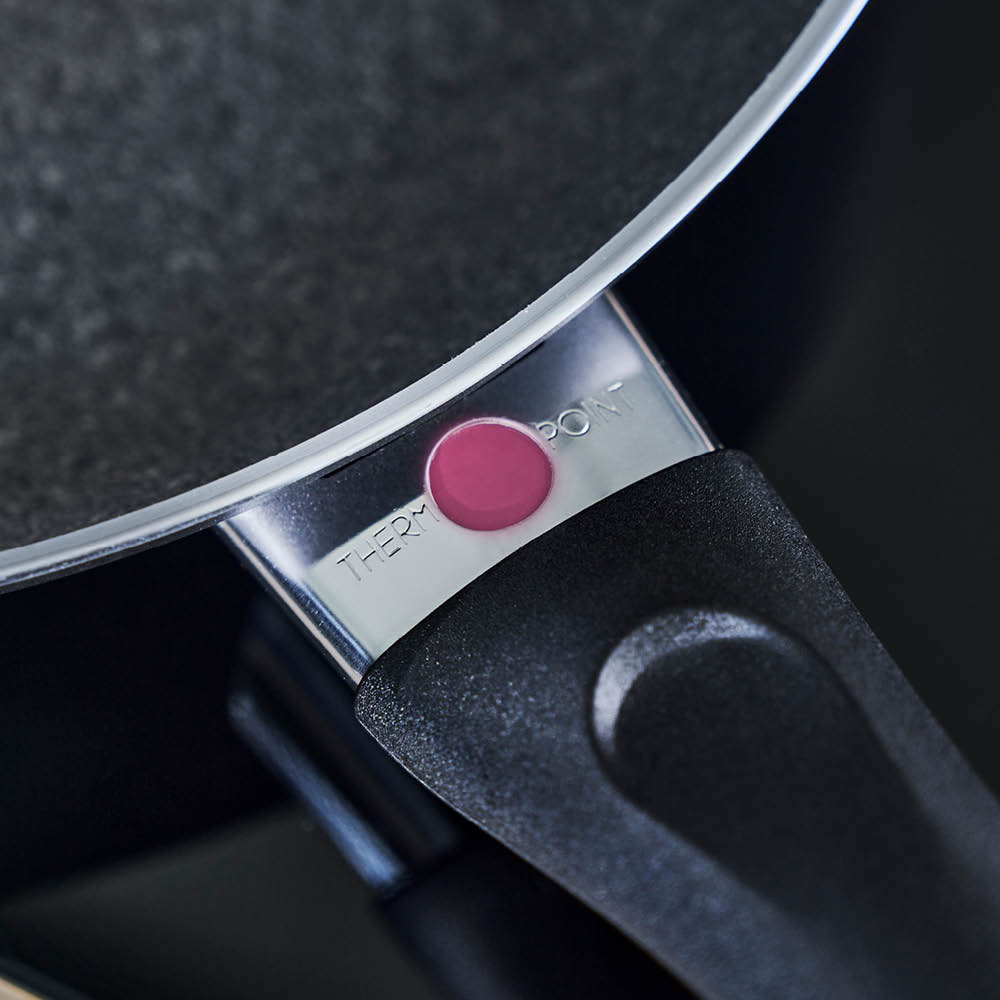 HEAT TO THE PERFECT POINT
The non-slip handle is insulated against heat and resistant to temperatures up to 160°C. Using the Thermopoint, the integrated temperature display, you can see whether the pan is hot enough: red for the ideal frying temperature and dark green when cooled down.
Specs
Warranty / Certifications
Ballarini is shipped free across Canada on orders over $99. Known for their top-tier non-stick performance, Ballarini has been imported from Italy since 1889. Despite their top-tier performance, you'll be happy to see Ballarini is priced affordably, the perfect choice for your entire kitchen's cookware needs!