Ankarsrum - 7L Assistent Original Mixer Forest Green - 6230FG
Ankarsrum - 7L Assistent Original Mixer Forest Green - 6230FG
Model Number: ANKA-6230FG
Web Code: 721405206568
Free Delivery Over $99*
Delivery estimates are calculated by taking the estimated shipping date and adding the transit time.
Have questions? Your phone number is never stored.
Description
Not only strong. It's good looking too.
The Assistent Original is produced and assembled by hand in Sweden and has been since 1940. Each Assistent is tested before it leaves the factory. We work with the catchwords of quality, functionality and design.
This unit features a warm, deep green hue with a mat finish, celebrating the very nature that surrounds our factory in Ankarsrum. Each Assistent Original standard package includes accessories to make cooking easier and provide invaluable help when baking everything from sponge cakes to sourdough loaves. This is the latest model of the classic Assistent Original, with several new clever functions and improvements. A huge 7 litre bowl makes this the ideal machine for making large batches of dough. It can mix 1.5 L of dough liquid and 5 kg of dough.
Variable speed control
Overload protection
Dough liquid capacity: 1.5 L
Dough capacity: 5 kg
7 year motor warranty
Basic Package Includes:
7L bowl
3.5L beater bowl
Bowl cover
Dough hook
Whisk shaft

Dough roller
Dough knife
Scraper
Balloon whisks
Cookie whisks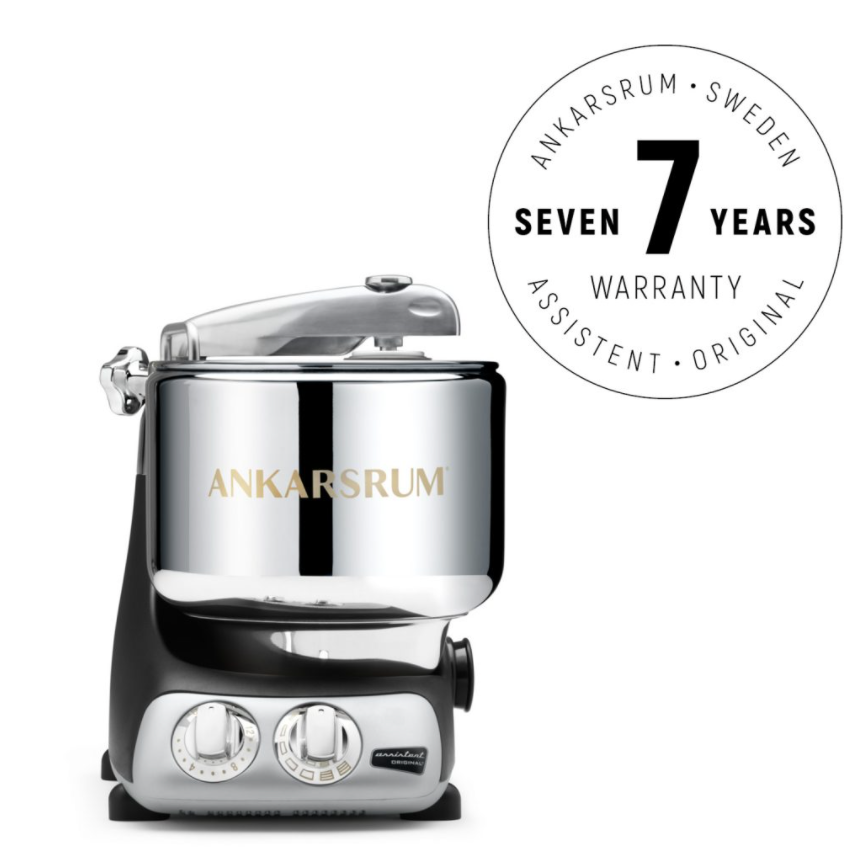 7 Years Warranty
Ankarsrum Assistent Original is a Swedish design. We build kitchen machines which have the strength to work exactly as you want and perform at the highest power for as long as you need. Each machine is tested individually before leaving the factory and comes with a 7-years warranty.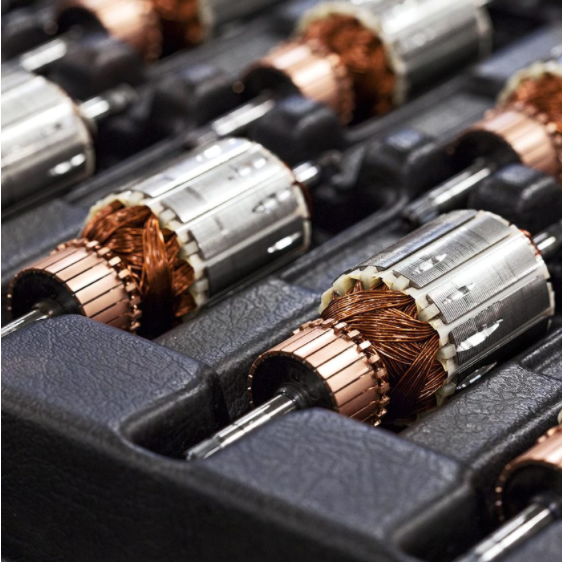 Powerful Engine & Machine
A reliable kitchen machine - never goes out of style! Ankarsrum Assistent Original has a powerful motor of 600 watts with a very efficient energy transfer that makes the assistent a durable friend in the kitchen, ready to take on all heavy tasks. The unique gearbox provides a quiet and powerful machine.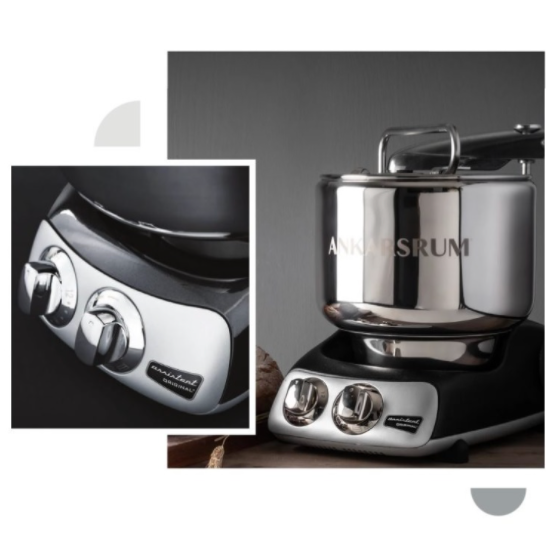 Timeless Design
The characteristic timeless design is as popular today as in the 50's. It was first developed by civil engineer Alvar Lenning. Over the years, the creme-coloured original has been supplemented with more colour options and today Ankarsrum Assistent Original is available in many colours.
Specs
Warranty / Certifications
Ankarsrum is shipped free across Canada on orders over $99. Since its initial launch, the Ankarsrum Original has been developed and improved in a number of areas, and the number of accessories has been expanded, although the basic construction and the original concept of a robust, dependable and easy-to-use kitchen assistant for private and professional use remains.