DeLonghi - Livenza Programmable Slow Cooker with Stovetop-Safe Pot - CKS1660D
DeLonghi - Livenza Programmable Slow Cooker with Stovetop-Safe Pot - CKS1660D
Model Number: DEL-CKS1660D
Web Code: 044387016605
Free Delivery Over $99*
Delivery estimates are calculated by taking the estimated shipping date and adding the transit time.
Have questions? Your phone number is never stored.
Description
Take the guesswork out of cooking with DeLonghi Livenza Slow Cooker, the programmable slow cooker with a stovetop-safe pot designed for convenient one-pot cooking and cleanup. Sear, braise and simmer on your stovetop to lock in complex flavours, then drop the pot back in the cooker for a slow simmer with ultimate precision.
With the Livenza programmable slow cooker, a perfectly-cooked dish with deep, rich flavour will be ready and waiting for you to enjoy, no matter how busy your day was. Unlike traditional slow cookers, Livenza's versatile stovetop-safe design lets you sear your favourite meat and poultry to perfection. Simply remove the inner pot, use your stovetop for searing, then return it to the slow cooker for a long, slow simmer. Delicious family meals, savoury side dishes and decadent desserts are crafted with absolute precision. TrueTemp technology guarantees the best results with carefully-regulated temperature settings. Just choose one of our exclusive slow cooker recipes from our recipe app and set the 24-hour programmable timer on the easy-to-read LCD display.
When you return home, you'll be treated to a dish with heightened flavour and juiciness – every cut of beef so tender, it falls off the bone. Livenza's intuitive smart-heat design automatically switches from Cooking mode to Keep Warm mode for up to 12 hours so your dinner never overcooks and is ready to serve when you are. Since you can cook an entire meal in a single pot, cleanup is fast and easy. Don't give dinner a second thought once you leave home. With Livenza, you'll always have time to sit down with your family and enjoy a delicious meal at the end of a busy day.
Sear, braise and sauté in the removable stovetop-safe pot
Easy, intuitive, compact design
6 QT Capacity
Precision cooking control
Keep warm without overcooking
Easy cleanup with only 1 pot to clean
Exclusive recipe app. with 50 recipes
Dishwasher-safe parts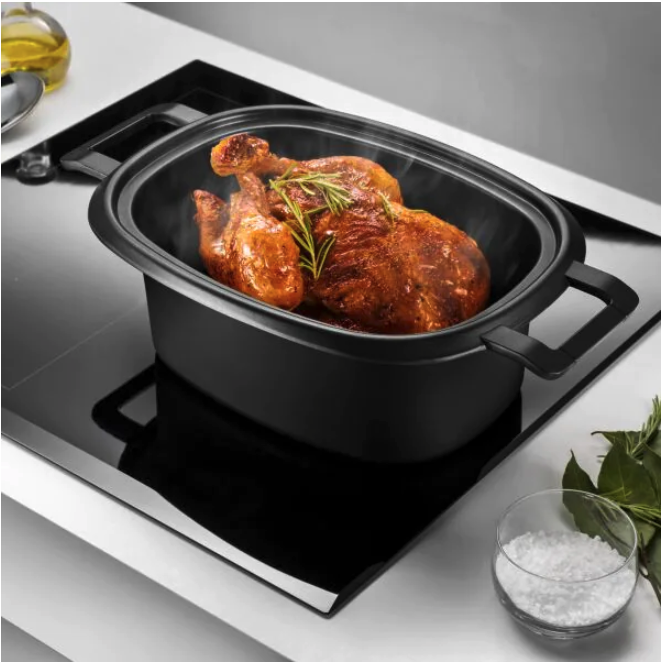 Stovetop-safe Cookpot
Sear, braise and saute in the removable stovetop-safe pot, then return it to the cooker to complete your meal.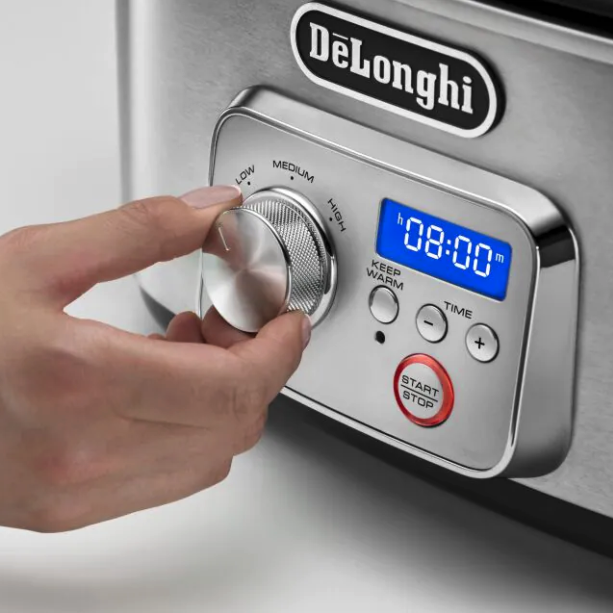 Easy & Intuitive Design
Simply choose temperature setting and cook time - up to 24 hours - and the programmable, intuitive controls do the rest.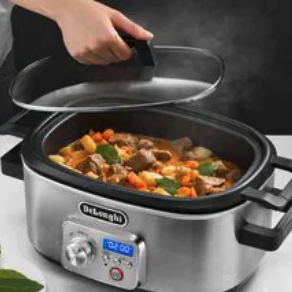 Precision Cooking Control
TrueTemp technology guarantees the best results with carefully regulated temperature settings.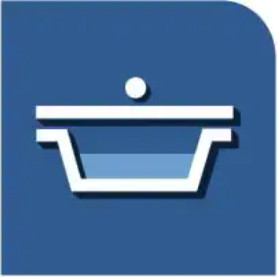 Keep Warm Without Overcooking
The Livenza Programmable Slow Cooker automatically switches from Cook mode to Keep Warm mode, so your meal is ready to eat when you are.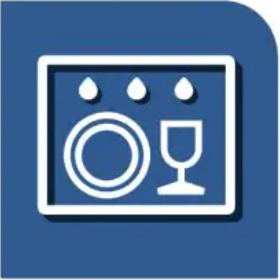 Easy Cleanup
With no need for additional pots and pans, you have only one dishwasher-safe pot to clean.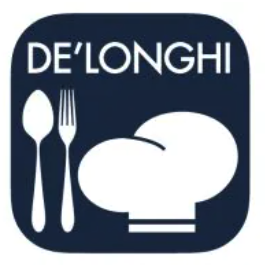 Exclusive Recipe App
Add more variety to family meals and busy lifestyles with 50 recipes designed exclusively for this multi-cooker
Specs
Details
Electronic with LCD Display
24-hour Programmable Timer
Warranty / Certifications
Delonghi is shipped free across Canada on orders over $99. Founded in Italy in 1902, The Delonghi Group is present in 33 countries with direct commercial subsidiaries and sells its product to countries all over the world, remaining committed to creating innovations that bring convenience and style into every customers' home making the everyday better.