Anolon - 11 Pc Advanced Home Hard Anodized Non-Stick Cookware Set Moonstone - 84631
Anolon - 11 Pc Advanced Home Hard Anodized Non-Stick Cookware Set Moonstone - 84631
Model Number: MEYE-84631
Web Code: 51153846311
Free Delivery Over $99*
Delivery estimates are calculated by taking the estimated shipping date and adding the transit time.
Have questions? Your phone number is never stored.
Description
Sublime cooking starts here. Anolon Advanced Home provides aspiring chefs with one of the very best non-sticks on the market. Step up to a crafted collection of kitchen essentials designed to outperform, outlast, and outshine your current cookware. Engineered for fast, uniform heating, these hard-anodized pots and pans are twice as hard as stainless steel for durability that lasts. Oven safe to 400°F with tempered glass lids to watch recipes as they cook, the frying pans and cooking pots in this kitchen set feature Infinity Slide technology for one of the longest lasting and smoothest-gliding cookware surfaces you can buy. If you expect more from your nonstick, welcome to the sublime cooking experience of Anolon Advanced Home.
OPTIMAL NONSTICK PERFORMANCE: Anolon Advanced Home cookware features ultra-durable nonstick release so your creations glide off the pan easily for years to come.
EVEN HEATING THAT LASTS: Engineered for fast, perfectly uniform heating. Hard-anodized construction is twice as hard as stainless steel for maximum durability.
COOKWARE SET INCLUDES: 1.5-quart saucepan with measuring marks and lid, 3-quart saucepan with measuring marks and lid, 8-quart stockpot with measuring marks and lid, 4-quart sauté with helper handle and lid, 8.5-inch frying pan, 12-inch deep frying pan with helper handle and lid.
BACKED FOR LIFE: This versatile Anolon Advanced Home Cookware set has a Lifetime Warranty.
Dishwasher-safe
Shatter-resistant glass lid
Oven safe up to 400°F
Heavy-duty hard-anodized aluminum

SureGrip rubberized handles

Nonstick

Metal utensil safe

Lifetime warranty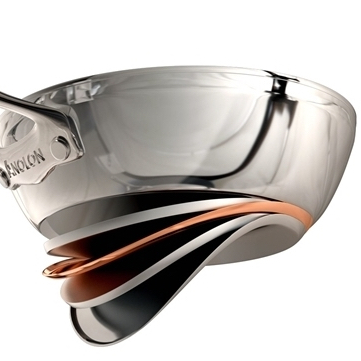 Built To Last
Here's to a lifetime of inspired cooking with gourmet cookware built to last. Whether it's our copper-layered cores, easy-clean rivets or premium no-stick surfaces, you can rely on Anolon to conduct your next symphony of flavours.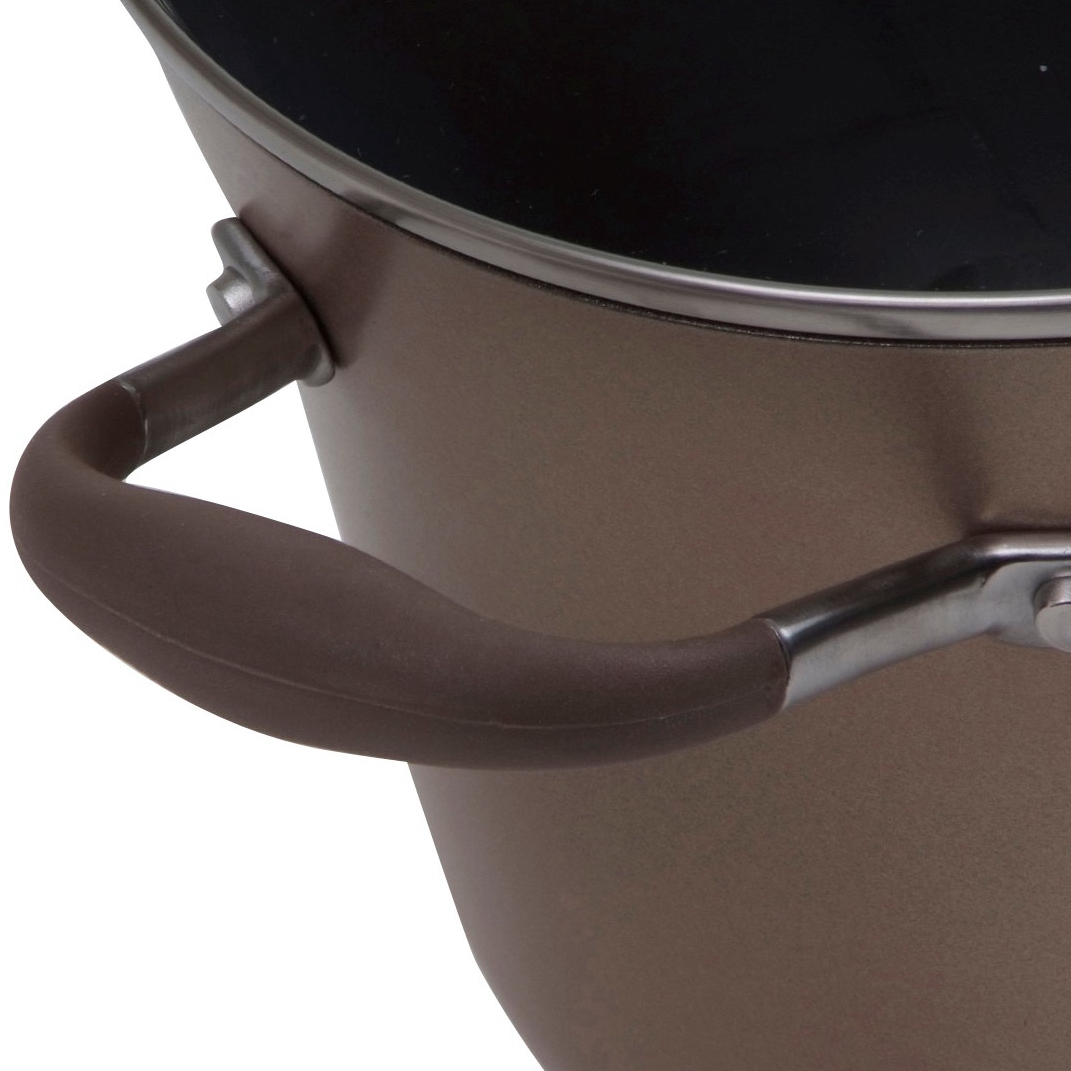 The Anolon Difference
The Anolon name comes from hard-anodized, and the suffix meaning "one". We added Santoprene a rubberized material to our some of our cookware handles for enhanced handhold & trademarked our innovative Anolon SureGrip handle.
Specs
Details
Hard-Anodized Aluminum & Tempered Glass
Warranty / Certifications
Anolon is shipped free across Canada on orders over $99. The Anolon commitment to quality gourmet kitchenware began in 1984. Anolon - from hard-anodized, and the suffix meaning "one" - originally offered two hard-anodized nonstick cookware collections, one for the home chef, one for the more experienced cook. We soon recognized that home cooks require more than fine gourmet cookware, so we extended our product development and design standards to new collections.